Panduan cara install WooCommerce untuk membuat web toko online berbasis WordPress dengan mudah. Ikuti langkah-langkah berikut
Masuk ke halaman admin WordPress
Buka browser dan akses halaman admin WordPress https://domainanda.com/wp-admin
Install Plugin WooCommerce
Pilih menu Plugins > Tambah Baru
Pada bagian pencarian, ketik kata kunci woocommerce
Klik Pasang sekarang, tunggu proses pemasangan selesai
Klik Aktifkan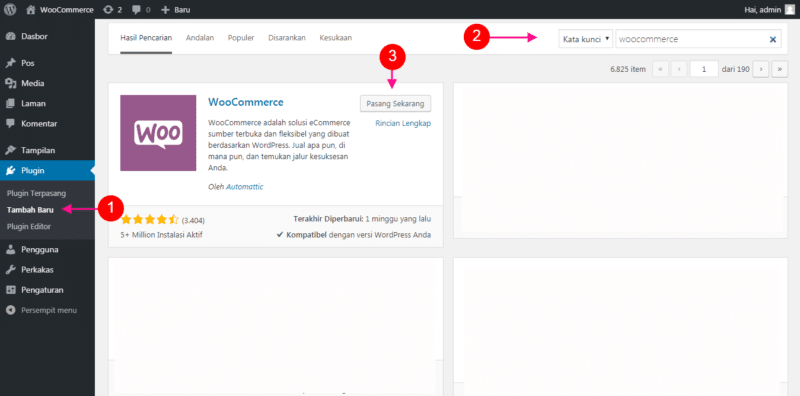 Pengaturan WooCommerce
Selanjutnya pengaturan WooCommerce
Pengaturan dasar
Lengkapi alamat
Pilih satuan mata uang Indonesia Rupiah (Rp IDR)
Centang I will also be selling products or services in person.
Hilangkan centang  pada Help WooCommerce improve with usage tracking.
Klik Let's go!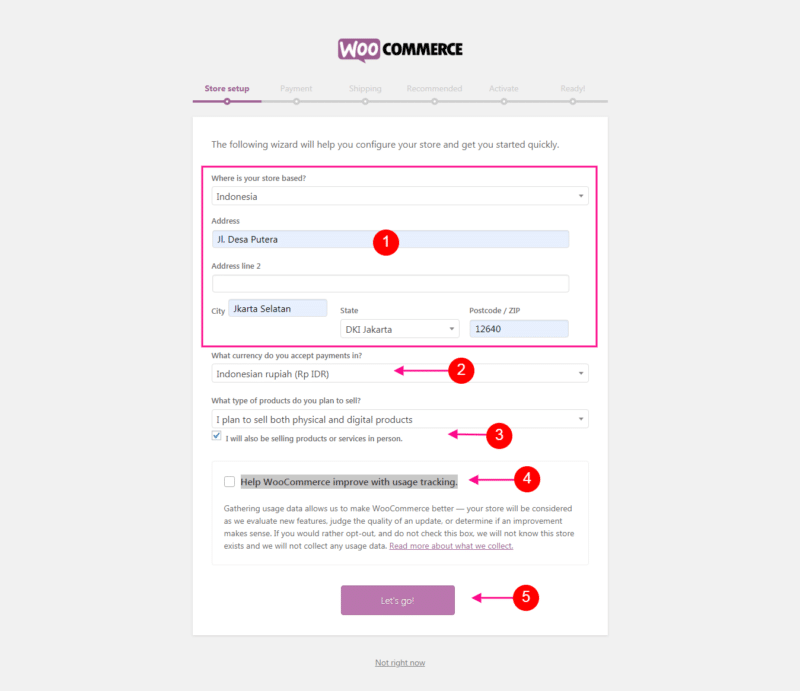 Metode Pembayaran
Aktifkan metode Bank Transfer (BACS) payments
Klik Continue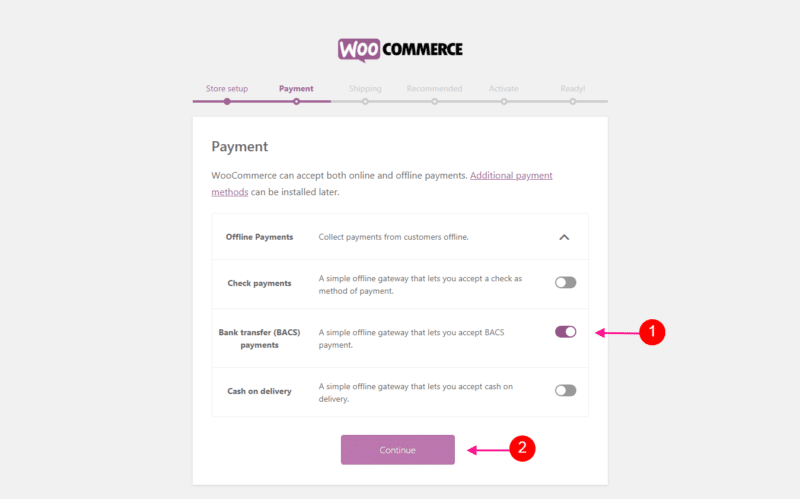 Metode Pengiriman
Pengaturan metode pengiriman (Shipping).  Kita akan mengaturnya kemudian hari dengan plugin kalkulasi biaya pengiriman secara otomatis.
Sekarang non aktifkan metode pengiriman
Klik Continue
Rekomendasi theme dan plugin
Untuk mempermudah dalam pengelolaan toko online install plugin yang direkomendasikan.
Centang semua theme dan plugin
Klik Continue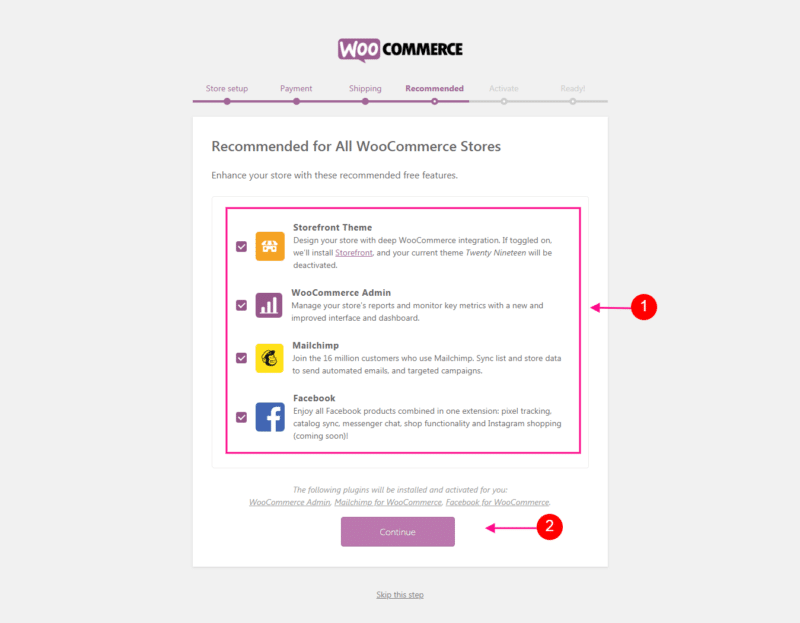 Aktivasi Jetpack
Untuk sekarang kita belum membutuhkan Jetpack, karena kita sedang terburu-buru menjual produk dan ingin menghasilkan uang dengan segera, maaf Jetpack!
Klik Skip this step
Linknya ada di bagian paling bawah.
Ready!
Selesai, klik tombol Visit Dashboard
Tutorial selanjutnya kita akan mencoba demo WooCommerce dan membuat produk untuk jualan online.