Aturannya setup email adalah banner HELO dan PTR harus cocok, jika setup PTR saja, ini belum cukup. Jika kita uji dengan mail-tester.com akan tampak pesan kesalahan HELO Exim seperti di bawah ini:
Your reverse DNS does not match with your sending domain.
Reverse DNS lookup or reverse DNS resolution (rDNS) is the determination of a domain name that is associated with a given IP address.
Some companies such as AOL will reject any message sent from a server without rDNS, so you must ensure that you have one.
You cannot associate more than one domain name with a single IP address.
Your IP address 192.1.1.1 is associated with the domain host.idnetter.com.
Nevertheless your message appears to be sent from 1.1.1.192.in-addr.telkom.net.id.
You may want to change your pointer (PTR type) DNS record and the host name of your server to the same value.
Here are the tested values for this check:
IP: 192.1.1.1
HELO: 1.1.1.192.in-addr.telkom.net.id
rDNS: host.idnetter.com
Kita perlu mencari konfigurasi mailhelo, pada cPanel CentOS 7 Cloudlinux, Exim HELO mail letak file konfigurasinya ada di /etc/mailhelo jika memakai distribusi Linux berbeda silahkan cari via grep -inr 'nama_helo_contoh_di_atas_telkom.net.id' /etc/
Setelah ketemu, edit dan samakan dengan hostname, contoh
*: host.idnetter.com
Via WHM cPanel
di WHM cPanel ini harus rebuild DNS cache karena cpanel menyimpan cache di folder /var/cpanel/configs.cache dan file di /var/cpanel/ip_rdns_cache.json /var/cpanel/ip_rdns_cache
Sekarang rebuild rDNS cache: WHM >> Home >> Service Configuration >> Exim Configuration Manager > Rebuild RDNS Cache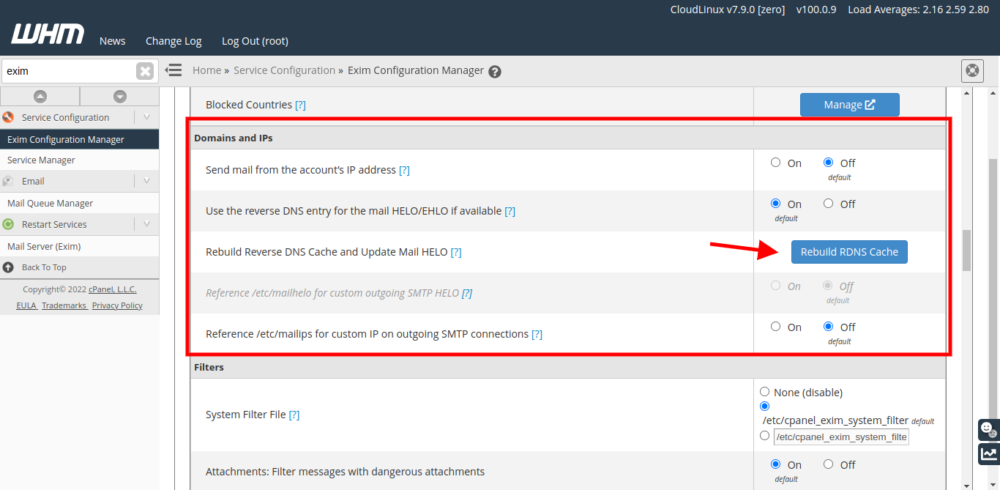 Kemudian, restart Exim.
Yang pakai cPanel silahkan check update di: cPanel docs
Semoga bermanfaat.