Geany adalah editor teks yang ringan, dikembangkan untuk menyediakan IDE (Integrated Development Environment) kecil dan cepat, yang hanya memiliki sedikit dependensi pada paket lain. Geany hanya membutuhkan GTK+ runtime library.
Fitur dasar Geany:
Syntax highlighting
Code folding
Autocompletion of symbols/words
Construct completion/snippets
Auto-closing of XML and HTML tags
Calltips
Many supported filetypes including C, Java, PHP, HTML, Python, Perl, Pascal, and others
Symbol lists
Code navigation
Build system to compile and execute your code
Simple project management
Plugin interface
Selain itu, tersedia banyak plugin.
Geany bisa diinstall di sistem operasi:
Link panduan: Cara install Geany di Linux
Situs resmi Geany : www.geany.org
Screenshot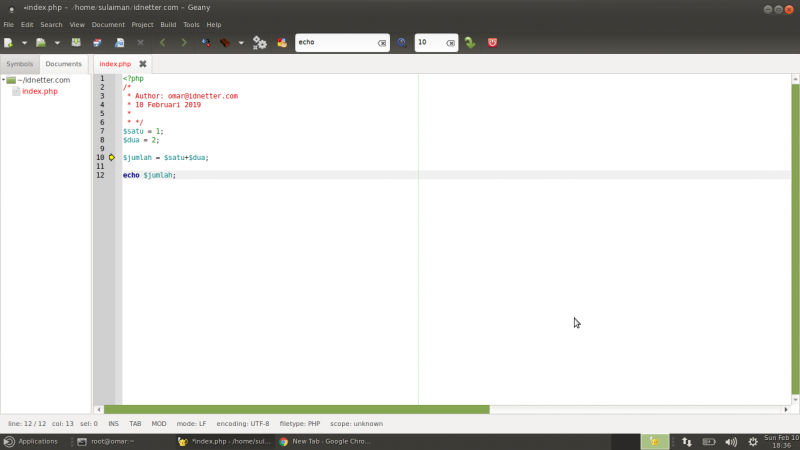 Geany merupakan  editor teks favorite untuk Linux Ubuntu desktop saya sebagai alternatif Notepad++.
Silahkan dicoba, pasti teman-teman setuju kalau Geany memang a sweet little IDE.